The LOUIS XIII
Cognac Decanter
Our decanters are handcrafted from the finest European crystal houses and based on a unique 16th-century design that has remained the same since it encased the very first LOUIS XIII cognac in 1874. It is an enduring reminder of our heritage.
Origins
The LOUIS XIII decanter was created in 1874, when Paul-Émile Rémy Martin produced the first LOUIS XIII cognac from a blend of his finest matured eaux-de-vie. Paul-Émile had acquired a historic flask, discovered on a battlefield in Jarnac, France, and thought to date back to 1569. The flask had an intriguing shape and featured three distinctive fleurs-de-lys.

This humble flask became the inspiration for the LOUIS XIII cognac decanter, which brought the unique design to life using later the finest crystal, decorated with 20 carat gold.
Today, the LOUIS XIII decanter is an internationally recognised symbol of luxury, representing the finest European craftsmanship and perpetuating the vision laid out by Paul-Émile almost two centuries ago.
A bespoke objet d'art, each LOUIS XIII Classic decanter is handcrafted by a team of 11 skilled artisans from some of Europe's most prestigious crystal houses. The complexity of the work requires a great deal of intuition at every step: the craftspeople work efficiently to hand-blow the decanter's unique shape when the temperature of the crystal is just right, producing the fine dentelle spikes by hand.

The decanter is then hand-engraved with eight fleurs-de-lys, a distinctive motif symbolising French royalty. It is hand-finished in 20 carat gold, and sealed with a magnificent fleur-de-lys stopper.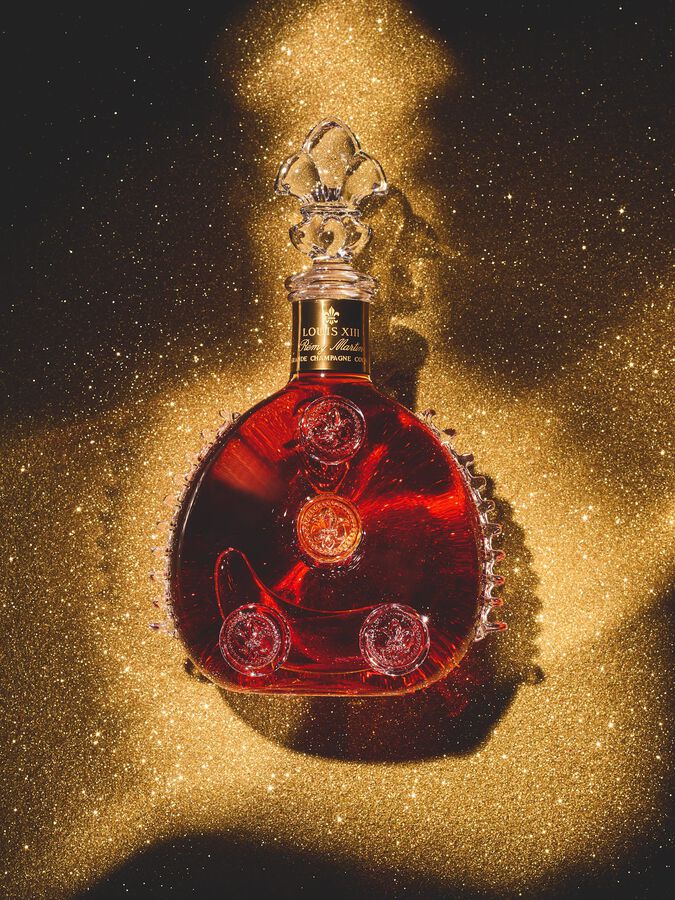 The LOUIS XIII collection
Our LOUIS XIII Classic decanter is our most widely available size, but LOUIS XIII cognac decanters are available in a range of formats, from a 5cl Miniature up to a 6L Mathusalem. In a feat of extraordinary craftsmanship, no two LOUIS XIII decanters are exactly the same, and each one is engraved with a unique serial number, making it a priceless masterpiece to treasure for many years. Discover the complete LOUIS XIII Iconic Collection, and learn about our Limited Collection of special-edition decanters and rare LOUIS XIII blends to immerse yourself in the continually evolving story of LOUIS XIII cognac.